W.O.E. "Women of Excellence"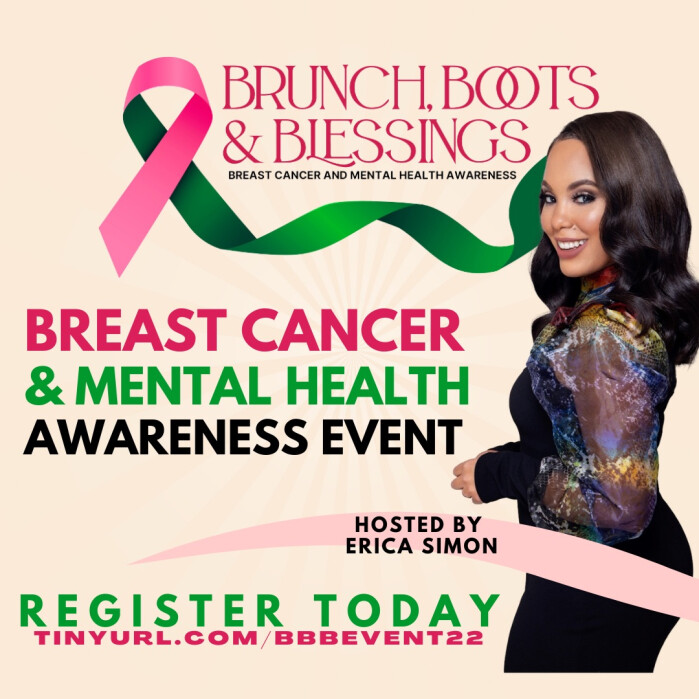 What an AMAZING Saturday we all shared together!!! Each of you helped to make our 1st Brunch, Boots and Blessing Family Fun 5K/10K Walk/Run a HUGE success. Thank you to our Mental Health and Breast Cancer vendors: Houston Circle of Hope, 211 United Way Helpline, Mental Health America of Greater Houston and The TSU Breast Cancer Screening and Prevention Center. Remember they are some of the leading community leaders helping to bring awareness to Mental Health and Breast Cancer.
Our next event is right around the corner. Mark your calendars for Saturday, October 29th at 12 noon. It's the Brunch, Boots, and Blessings Bruncheon which will be held at Double Tree by Hilton Hobby Hotel 8181 Airport Blvd Houston, TX 77061. Hosted by Erica Simon the weekend morning anchor and reporter at ABC 13. Also featured as platform speakers are: Dr. Bora Lim, MD from Baylor College of Medicine and Dr. Lesajean Jennings, Psy.D., PLLC. Registration is active NOW through Eventbrite www.tinyurl.com/bbbevent22 or www.willingworkers.com Tickets are $45.
For more information, please call 281-260-8841 or email us at
Please accept our invitation and join us as we create a platform for women of all cultures, professions, communities and backgrounds to gather as we continue to become aware of two very important topics; mental health awareness and breast cancer awareness. Brunch, Boots, and Blessings was birthed out of the vision to create a community for women to embrace their purpose, strengths, and power through being transparent, open and honest about their journey. We don't have to look like what we're going through or what we've been through but when we reach those valley moments it's okay to be honest about them.
• Our vision is for you to attend and be strengthened and empowered by a community of women that are living and experiencing the same life's journey as you, yet too often are afraid to admit it.
• Our vision is for you to attend and be an ACTIVE participant. Being actively involved in a gathering such as Brunch, Boots and Blessings gives every participant the opportunity to take home essential tools and skills to live their everyday lives to its fullest potential.
• Our vision is for you to attend and begin starting the necessary conversations about mental health, understand the signs and symptoms for earlier identification of those facing a mental health condition, removing barriers to mental health services and supports, and advocating for appropriate treatment options and not criminalizing those living with mental health conditions. The vision is to also normalize and destigmatize conversations about mental health.
• Our vision is for you to attend and also begin starting the necessary conversations about breast cancer, understanding the signs and symptoms for early detection for women of all ages, and to not be afraid to seek the necessary support when there is a detection of cancer.
• Our vision is for you to attend and be ready to showcase your most stylish and fabulous boots as a representation of STRENGTH.
Our boots represent that no matter what room we step into we are powerful, we are strong and we are a living example of the answered prayers we've prayed for ourselves
Committee Members:
Sheneil Taylor
Lynette Alexander
Yolanda Sheppard
Deirdre Moore
Tomeko Samuel
Betty Roberson
Tynika Brown-Mingo
Rachel Littleton
Beverly Gordon
Melissa Hicks
Emleigh Mitchell
LaTonya Carrington
If you would like to be a vendor for our event please

This Years Guest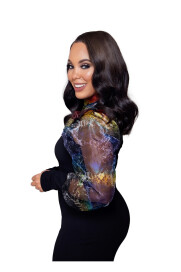 Erica Simon is a weekend morning anchor and reporter at ABC13. She's a Dallas native, but has been happy to call Houston home since Fall 2017. She comes to Channel 13 from the FOX/CBS in Jacksonville, Florida where she received two Emmy nominations -- one for team coverage spot news and one for team coverage during Hurricane Matthew. After graduating from Duncanville High School near Dallas, she went off to the Midwest and graduated with a major in Broadcast Journalism and a minor in Sociology from the University of Missouri. Some of Erica's most memorable interviews include NFL wide receiver Larry Fitzgerald and Civil Rights icon Andrew Young. One of Erica's biggest passions outside of work is service. She's mentored teen girls for years and gone on three international mission trips. In Costa Rica, she helped feed an entire village and take care of the Sunday school kids at their sister congregation. In the Dominican Republic, her team threw a Christmas party at a special-needs orphanage, washed children's hair in a Haitian village and visited widows. Erica is a member of the Missouri Alumni Association and is the VP of Multimedia for the Houston Association of Black Journalists. She loves traveling, trying new restaurants and hanging with her husband and Sampson, their Dalmatian. She's also a new mom. Her daughter is two and a half and the absolute love of her life. Her favorite quote is by Pastor John Gray: "If you have the faith enough to speak it, God has the power enough to back it."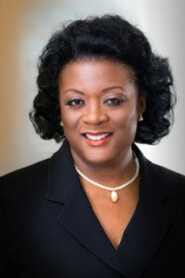 Dr. Lesajean McDonald Jennings is a Licensed Psychologist and Licensed Specialist in
School Psychology, originally from Houston, Texas. She is licensed in the states of Texas
and in Louisiana. In 1995 she earned her doctorate degree in Clinical Psychology from
the Virginia Consortium Program in Clinical Psychology, which is a consortium program
among The College of William and Mary, Eastern Virginia Medical School, Norfolk State
University and Old Dominion University. In December 2018 Dr. Jennings earned a
Post-Doctoral Master of Science in Clinical Psychopharmacology from the California
School of Professional Psychology-Alliant International University, in San Diego,
California. She is a proud member of the Hampton University Class of 1990, where she
earned the B.A. degree in Psychology.
Dr. Jennings maintains a full-time private practice just east of downtown Houston. There,
she provides psychotherapy and psychological evaluations with children, adolescents and
adults. She also consults with various rehabilitation centers, private sector organizations;
and some area school districts. Dr. Jennings has been an adjunct professor for Prairie
View A&M University, the University of Houston – Clear Lake, University of Houston -
Downtown, Houston Baptist University, Houston Community College and Rice
University.
From 2000 to 2022 Dr. Lesajean M. Jennings wrote, produced and hosted her weekly talk
show, "The Dr. J. Show". She discussed mental health, emotional wellness and related
topics towards empowerment and overall well-being in life and relationships on
www.HighVolumeMusicRadio.com. She will remain active on the High Volume Music
Radio network as well as other mass media venues.
Dr. Jennings has published the book, "A Guide For Men As They Walk Through The
Experience Of Breast Cancer With The Women In Their Lives: Specifics to Support
Emotional and Relationship Health."(2004). This book is available on her website,
www.DrLJennings.com.
Dr. Jennings is a lifetime member of Wheeler Avenue Baptist Church. She is also a
proud member of Delta Sigma Theta Sorority, Inc., and is in the Houston Alumnae
Chapter. She joyfully parents two daughters: Lajean Jessietullis Jennings and Raejean
Dubois Jennings.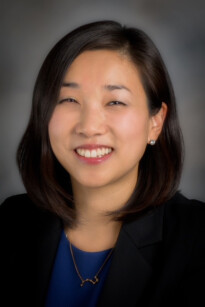 Dr. Bora Lim Bio
As the Director of Translational Research of Breast Oncology and the Associate Director of
Clinical Science of Lester and Sue Smith Breast Center, Dr. Lim brings the patient care and lab
research together by developing new drugs that can cure patients who suffer from advanced
breast cancers. She also spends a lot of time understanding new cool findings, teaching, and
mentoring young individuals who have passion in cancer research/patient care.