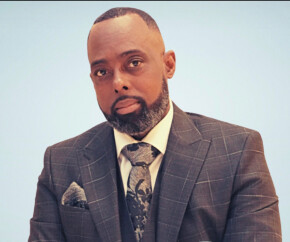 Eric D. Carrington Sr.
Senior Pastor
Senior Pastor Eric D. Carrington Sr. is a minister called by God to preach the gospel that started by singing. Pastor ED is a dedicated and passionate preacher of our Lord and Savior Jesus Christ's gospel that never imagined that God was grooming him to follow in his father's footsteps. Pastor ED was born and raised in Houston, Texas, and began in ministry playing at the tender age of 13. He is the family's baby, the last child of Pastor Emeritus James C & Betty Carrington. He spent his teenage years singing and playing at the Willing Workers Baptist Church. Over the last thirty-four years, he was a music producer, gospel artist, songwriter, music director, youth director, Deacon, and church administrator.
He has been married to the lovely Lady LaTonya for the past 22 years. To this union, God has blessed him to be the father of their two children LaTaia and Eric Jr. Pastor ED is truly the epitome of a man of God. He was always serving in whatever capacity he was needed while still being a dedicated family man & servant for God.
Through his music ministry, he released several projects. In 1992, he released "Calvary". In 1996 he followed up with his second project, "God Said It". In 1999 he followed up with the release of his third project, "SOAR". His fourth release, T.E.C.P Vol I Relationship released in 2005. His fifth project released in 2012, "Amplified Prayze". Lastly, in 2017 he released "I Made It".
He was the music director for 34 years. He was the director of WOW Youth Ministry & WOW Youth camp for ten years. He served as an ordained Deacon for eight years and as Church Administrator for six years. He has been preaching the Gospel for the past four years.
Ministry has been a significant part of his life, and now he has been blessed to take it higher. He is truly honored to be the Willing Workers Baptist Church's Senior Pastor, where he will be dedicated to serving and taking ministry higher.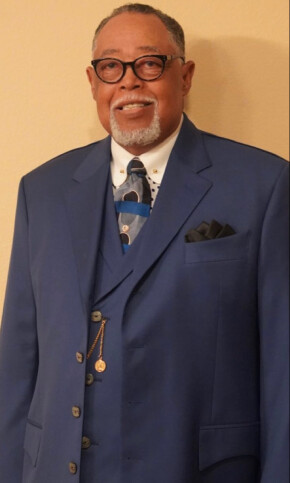 Pastor Emeritus Reverend James C. Carrington, Jr.
Pastor Emeritus| Teacher
Empowered by the Holy Spirit, we are to be God's chosen vessels through which hurt people can be healed, love is the healing balm that God uses. As we walk in love, we will learn how to see the best in others. If we are going to walk in love, we must choose to get our minds off of ourselves and focus on others and their needs. John 13:34, I give you a new commandment that you should love one another. Just as I have loved you, so you too should love one another.
Love is much more than talk, it is action.
Love is not Jealous or envious.
Listening is part of the love walk, and the only way we can truly come to know others. If we desire to walk in love, then we must work at it. Colossians 3:13 & 14, Forbearing one another, and forgiving one another, if any man have a quarrel against any: even as Christ forgave you, so also do ye. And above all these things put on charity, which is the bond of perfectness. In other word, we need to get ready to make an effort to walk in love.
The Bible says we are to walk in faith and love. It takes more faith to love some people than others. This is especially true of people who have an unusual or abrasive personality. People that have been hurt don't respond well to others. Usually they have walls up because they are afraid of getting too close to others and opening themselves up to being hurt again. These wounded souls need more than a little dab of love. God is knocking on the doors of many hearts. He wants to use us to gain access into these damaged souls and make a change in their lives by consistently showing love, these hurting hearts will open, their walls will come down, and they will begin to trust us. I Corinthian 9:19, ...although I am free in every way from anyone's control, I have made myself a bond servant to everyone, so that I might gain the more [for Christ].
When we truly see people's hearts, it changes our minds about a lot of things. Love makes allowances for people. Love covers a multitude of sins. I Corinthians 13:7 says, Love bears up under anything and everything that comes, is ever ready to believe the best of every person... Let's go the extra mile and do unto others as we would have them do to us. Let's start walking the walk and not just talking the talk.
As we strive to walk in love we are also striving to walk in the unity of the Spirit. Because of our love for God, lets make a decision to get along with others. "United we Stand. Divided we Fall". As Christians our success or failure is linked to walking in love. Only God can change people - people can't change people.