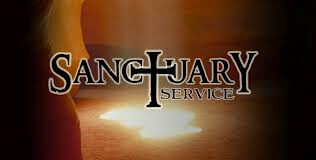 SANCTUARY SERVICE
Department Leaders
Sis. Virginia Jackson - North Campus
Sis. Melissa Hicks - South Campus
Are You Using the Gifts God Has Given You?
Have you asked yourself: What is it that God will have me to do? God is willing to invest in His chosen people.
He has much work for us to do for Matthew 9:37 says " ...the harvest truly is plenteous, but the laborers are few."
As we continue to be thankful for this year, let us begin and/or continue to use the gift God has given us. If you have a melodious voice then sing for the Lord, if you have a bright smile then welcome God's people into His house, if you have good study habits then teach for the Lord, if you have rhythm then dance and/or play for the Lord, whatever God has given to you, only you can use it. Be appreciative of what God has given you and say thank you for the gift by using it as often as you can. God loved us so that he gave us the gift of life; let's give Him our life as a gift by using what He has given us for His glory.
Sanctuary Service Leaders:
NORTH CAMPUS
Ushers-Sis. Betty Roberson
Nurses-Sis. Judy McClain
Greeters-Bro. Clyde Scales
SOUTH CAMPUS
Ushers- Sis. Jackie Dean
Nurses- Sis. Sheila Dean
Greeters - Sis. Rachael Littleton